Frameshift stand
for iPad Mini and phones. Not cheap, but I have to admit it looks really nice.
And... on the top picture, doesn't it look like some sort of big piece of workout equipment or summin? :-)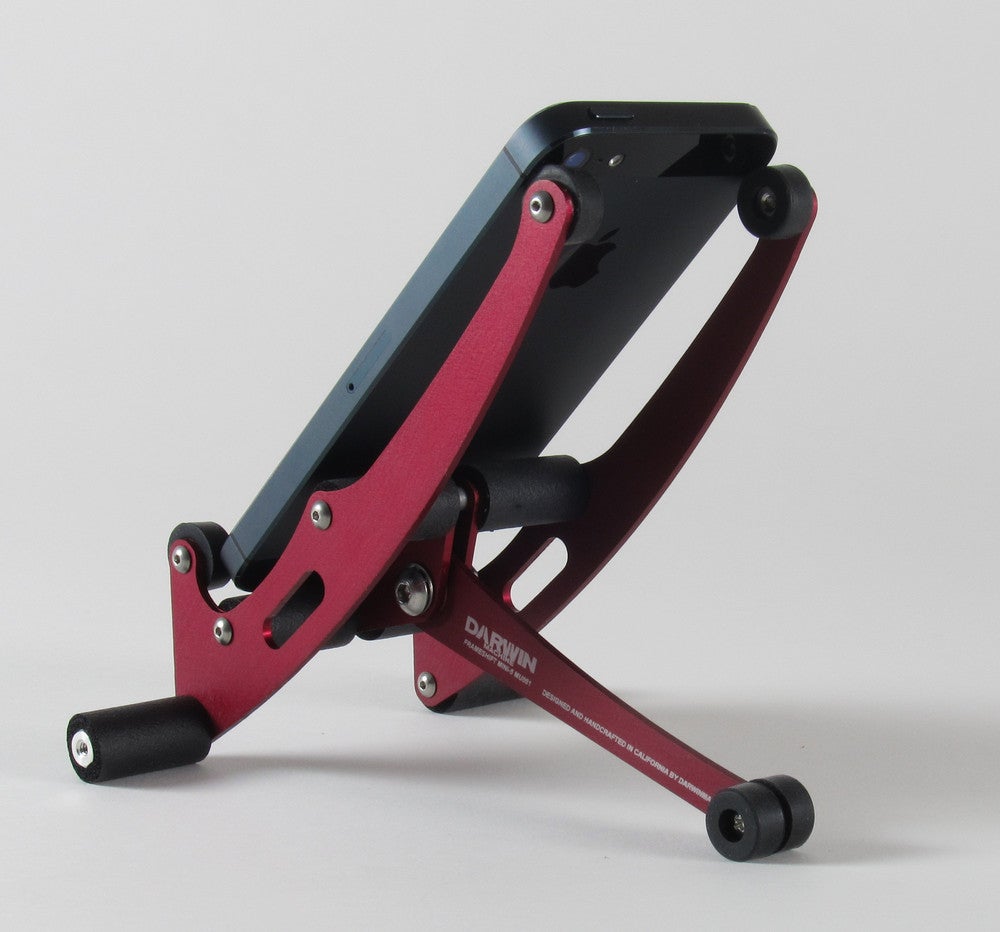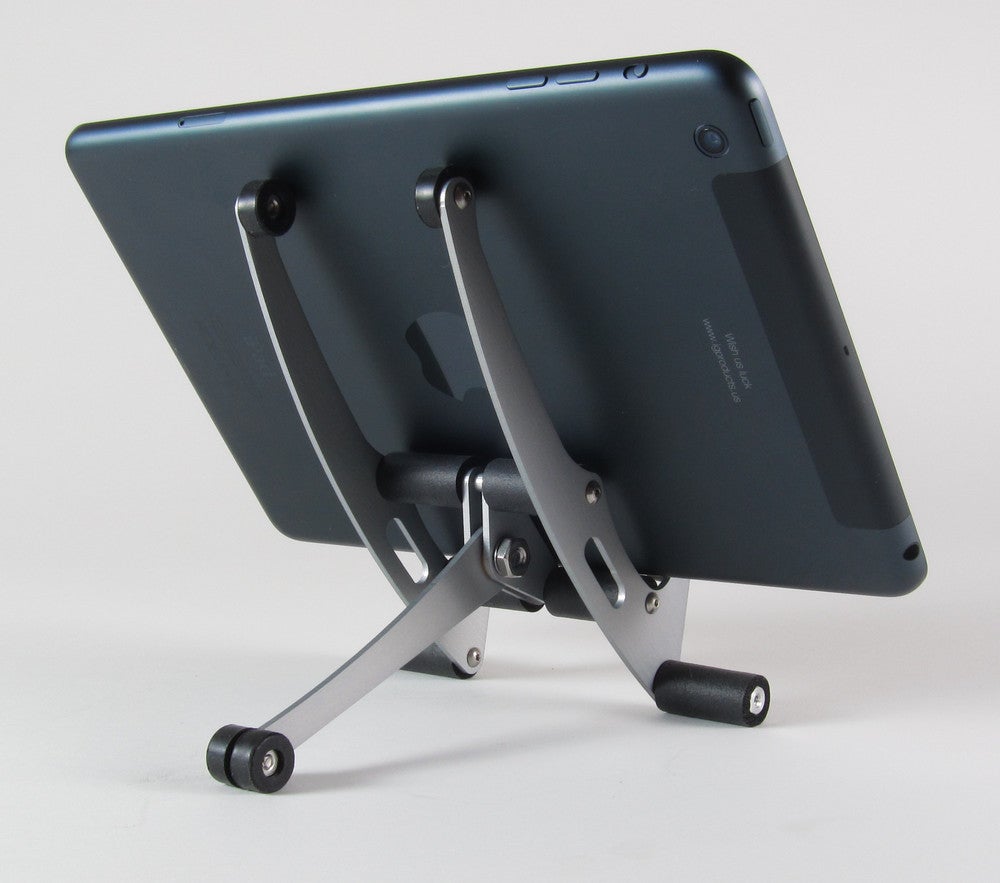 The site is not very helpful with info, like what does it weigh, and how do you change the angle? (Surely not with tools, as it looks like?)
Update
:
Richard Ford of IGP said...
We updated the descriptions of the FrameShift Mini and FrameShift based on your comments.
... They added info about the weight (70 grams only for the Mini), and how to change the angle:
"...using only your hands, no tools required. The friction hinge ensures it will stay at the angle you set until you change it and won't come loose over time."
Thanks, Richard.
(This is what I love about small companies, they can be responsive. Big companies, I guess, can't allow to delegate enough responsibility to let people speak for the company, and the execs don't have the time.)
I'm tempted to get one, but then I really like my
Griffin xPo
.
They also have a
full-iPad stand
, which looks more like something from a science fiction movie, despite its simple function of just propping up an iPad. :-)