I am reading a book on my new basic Kindle. I got the basic (no Touch) model partly because it's smaller and lighter than that the other variants, and I think I chose right. I think I could get used to it. I might get through the whole book on it, I never did manage on the Kindle 3, due in part to my (surely irrational) dislike of the gray-ish screen. (Not that the new one's screen is very different.)
The Kindle 3 was hardly a behemoth at only 240 grams (8.5 oz), but the new baby brother beats it: only 170 grams (6 oz). I'm surprised, but it does seem to make a difference to me, it seem much more friendly, as it were.
If the device (or so far, any similar device) actually had something to
grip
while holding it, I think it could weigh much more and it wouldn't be an issue. But because it has so little surface area which is not screen or buttons, low weight counts for a lot. Your hold on it is tenuous, and the edges dig into the hand.
The Touch model should be better for those who take notes, and the Fire of course has much more fireworks, but for pure book reading, I think the basic Kindle is not only the smallest and amazingly cheap, but also about as good as it's gotten yet. The design is both the simplest and best-looking yet, and the interface is easier, due to fewer buttons.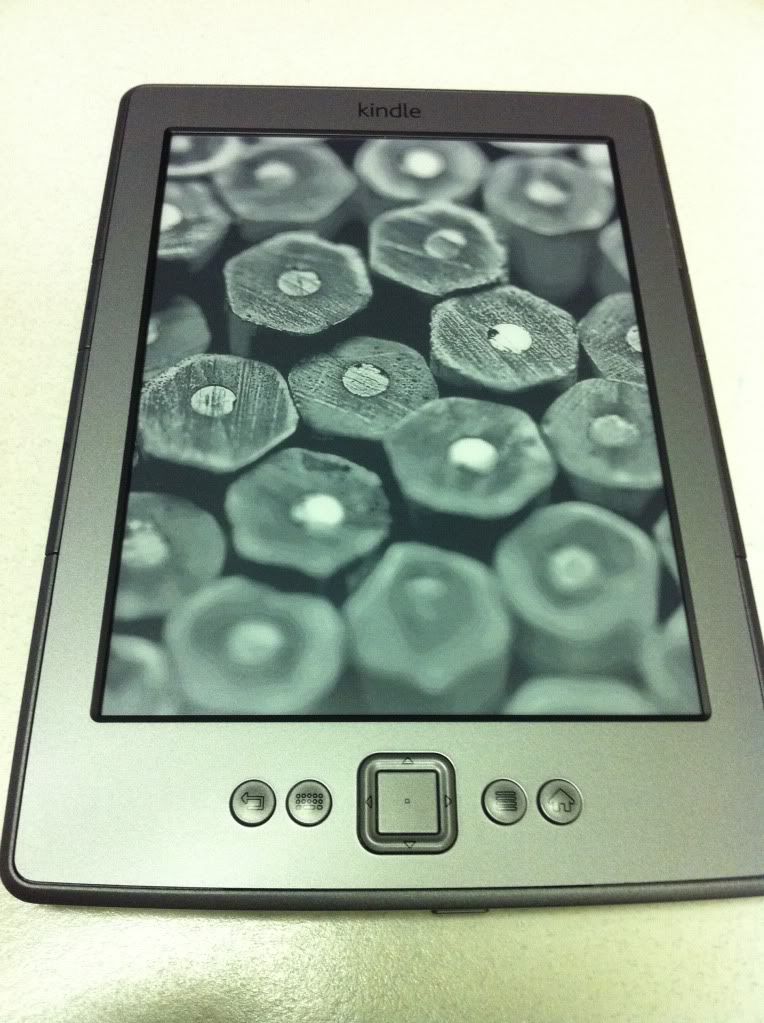 Below, Kindles 1, 2, 3, and 4.
I have all of them. And I'm not selling, I regret I got rid of my early iPods, even if the battery would be dead now.